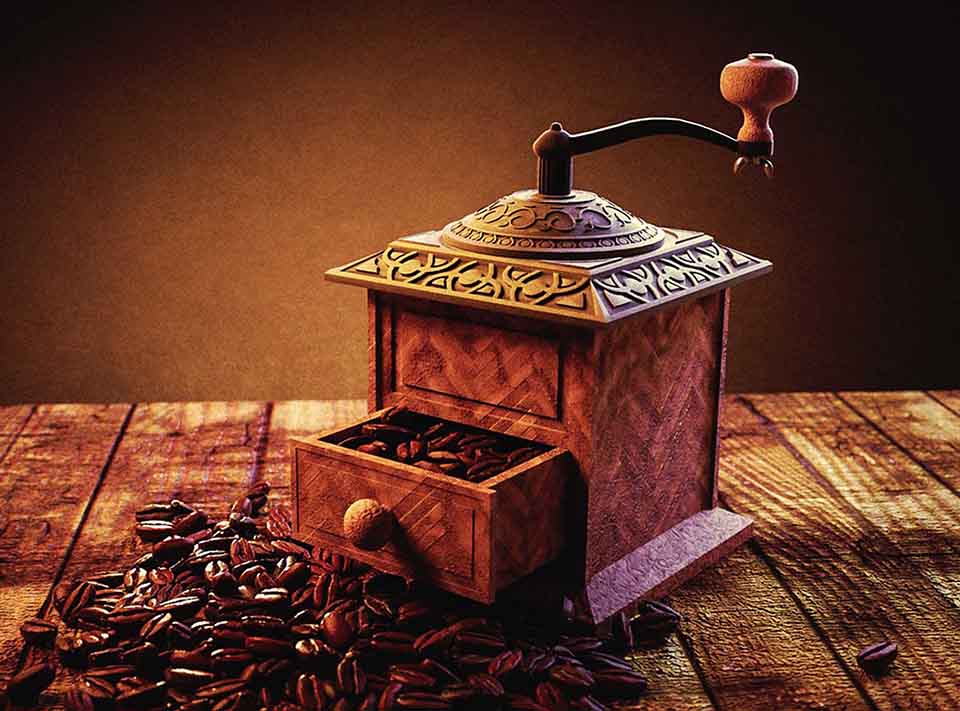 Do you want to make a perfect cup of coffee? From coffee beans to pour-over coffee, every step requires to follow rightly. You can't neglect anything. Some crucial factors have a significant impact on coffee tasting.
Fresh beans are needed where grind those ideally is essential. A coffee grinder can do the job for you. However, what is the best burr coffee grinder ever?
In this post, we have discussed in-depth about the coffee grinders. Not only guide you to pick the best one, but also talk about the top-rated grinders which are the giant in the market.
You must want to get a reliable coffee grinder based on marketer value, design, performance, and affordable price. If you buy a cheaper blader coffee grinder or expensive coffee grinder, it won't ensure you that you win with the choice.
Related reading » Coffee Grind Size Chart
There are some aspects to buy a good coffee grinder. We are going to help you pick the best burr grinder under 100. Let's dive more!
Best Budget Coffee Grinder
Krups Gx5000 burr grinder specially designed for drip coffee, pour-over, and cold brew. This modern electric grinder is typically suitable for kitchen and home when it saves your space of the kitchen.
According to the electric food grinding machine, it's one of the best affordable coffee grinders in the market. It has nine grind coffee functions. You can control with it five each level. That means it has 45 grind setting, which can produce excellent coffee grinds. All the settings are easy to read.
You can set the right amount of the coffee ground as following your needs for cups of coffee.
Only one thing we found that it has no sound insulation found. So it 's made a side noise. According to the price range, it is worth to buy. Moreover, the features of the grinder are made it an ideal and decent coffee bean grinder in the market.
What we liked
Electric coffee grinder
Burr mill system that reduces overheating
Nine grind levels (45 settings) for control grind fineness
Perfect for drip, pour-over coffee
Quantity selector function available
Cuisinart Supreme Coffee Grinder is one of the best-selling burr coffee grinders on the market. It's made of stainless steel exterior with a sleek and elegant design.
Including 18 grind levels, the grinder works perfectly. You can output coffee grind on the large amount. It has a removable bean hopper so that you don't need to worry about the extra grind coffee.
It is capable of producing 4-18 cups coffee ground at a time. After all, the coffee grind can be perfect for french press coffee. An electric timer function can be shut off automatically while grind coffee finishes. That's why you can get the required amount of coffee grounds with the right grade of grind.
The machine is easy to operate, and the cleaning system isn't taking too much time. According to the price, it's undoubtedly another best burr coffee grinder that you should keep in your choice list.
What we liked
Grind size easy to adjust
Cup quantity allows grinding the right amount of beans
Automatic shutdown option available
Durable burr grinder
The coarse setting is perfect for French Press
Affordable price
JavaPresse is a best seller manual coffee grinder on Amazon. It's a well-designed coffee grinder which is excellent for homebrew coffee.
The stainless body of the grind is made it sleek and elegant. It's portable and lightweight. That's why you can carry it on camping, hiking, fishing or any outdoor specials.
If you compare it with an electric coffee grinder, you find it better for some reasons. The flavor of the coffee is better with this manual grinder. It is capable of storing 4-5 cups of coffee beans in the top.
From the French press to pour over, it maintains the grind consistency. After all, it has 18 grind selector settings that ensure the right coffee grind every time and control the coarseness of beans. The grinder is also perfect with Aeropress brewing.
Without electricity, it grinds coffee beans perfectly. It's easy to use, and settings are easy to set up for grind coffee. Last but not least, it's the best cheap burr coffee grinder. If you have a tight budget, then you should check it out!
What we liked
Affordable price
Great for Aeropress fine course
Easy to use and clean
Quickly grind
Setting to control the grind
Use burr technology
What we didn't like
Reservoir size is small (Capable up to 3 cups)
Every coffee junky wants to start the morning with a smooth cup of coffee. Fresh coffee beans must require to get success on coffee making game.
If you use the right burr grinder machine, you can make coffee perfectly as you want. Instead of pre-ground bags, you can grind coffee beans with the Bodum bistro burr grinder. It's one of the best coffee grinders which preserve the coffee beans flavor.
Bodum bistro burr grinder prices worthy. If you compare it with a blade grinder, it's far better than it. The design of the coffee grinder is unique and user-friendly. Moreover, the stainless steel material increases its durability. It has twelve settings of coarse which delivers right grind coffee for any brewing.
The pre-timer functions allow you to set time and the amount of needed coffee. In this case, it prevents coffee beans from waste. However, the grinder is easy to use and fast working. Every coffee beans grinding process makes noise, but it's not much with this machine. Especially for French press coffee, the coarse setting is pretty good.
What we liked
Compact design for Kitchen
Easy to clean and use
Doesn't make an annoying noise
Adjust grinding lengths available
Electric burr grinder
Advance timer and grind size function
Multi-function lid
Consistency of coffee beans
Affordable price
Quality steel conical materials
What we didn't like
Require regular cleaning if you brew dark roast
Mr.Coffee is a famous brand since 1970. There are many coffee machines equipment in the market. Mr. Coffee Automatic Burr Mill Grinder is a particular machine that also best seller reputation.
The grinder looks sleek and modernly stylish. Moreover, the coffee experience of this machine's result is excellent.
In the morning coffee taste, many enthusiasts like to have the adjustable grind size to make a pleasant cup of coffee. This grinder machine has 18 custom grind settings. You can grind coffee from coarse to ultra-fine. Above all, the grind sizes are ideal for Espresso and French press lovers.
Includes adjustable cup sizes features. This setting allows you to set 2-18 cups of coffee beans to grind option. It prevents coffee beans from waste.
It has a bean hopper which controls the coffee tasting. To get perfect flavor, you have to clean the hopper regularly. And yes, it's removable, and you can clean it easily.
As it's an automatic programmable coffee grinder, it has a significant function about auto shutdown function. In the morning, you don't have to worry about waking up quickly. This convenience feature can save you time and effort.
What we liked
Detachable hopper
18 custom grind setting
Adjustable cup sizes
Affordable price
Stainless steel made
Easy to use and cleaning
1-2 pound bean hopper capacity
Capresso infinity grinder has a unique and pretty innovation design. This conical burr grinder multiple grind categories. You can grind coffee beans from coarse to extra fine. That means it allows you to make coffee on Fresh Press or Turkish as well. Primarily, it's designed for commercial grade.
Electric timer function allows you to set the time between 5 to 60 seconds. Depending on your taste of coffee, you can grind it as you require. The noise reduction system has developed so far in this grinder.
Moreover, the upper conical burr can be removed anytime, and you can clean it easily. There is also a separate start and off button. You can stop the grinding process anytime. If you want to upgrade your coffee grinding experience, indeed this could be a great choice.
What we liked
Affordable price
Sleek and stylish designed
Compact size
No static
Good durability
Consistency for drip
Easy to use and clean
Multiple grind setting
Comparatively less noisy
Timer features available
What we didn't like
Bean hopper is small in size
Summary
If you prefer decent coffee taste and flavor, grinding coffee beans manually must require. And it depends on which types of coffee course you used and the machine you use for grinding coffee beans.
The morning coffee taste depends on many aspects. But the primary factor of a great cup of coffee is fresh coffee beans and right coffee ground coarse.
So we suggest you pick the right coffee grinding machine according to your coffee preference. Furthermore, we have included the best coffee grinder under the affordable price point, durability on design, and longevity on user experience.