Best Single Serve Coffee Makers – Ultimate Reviews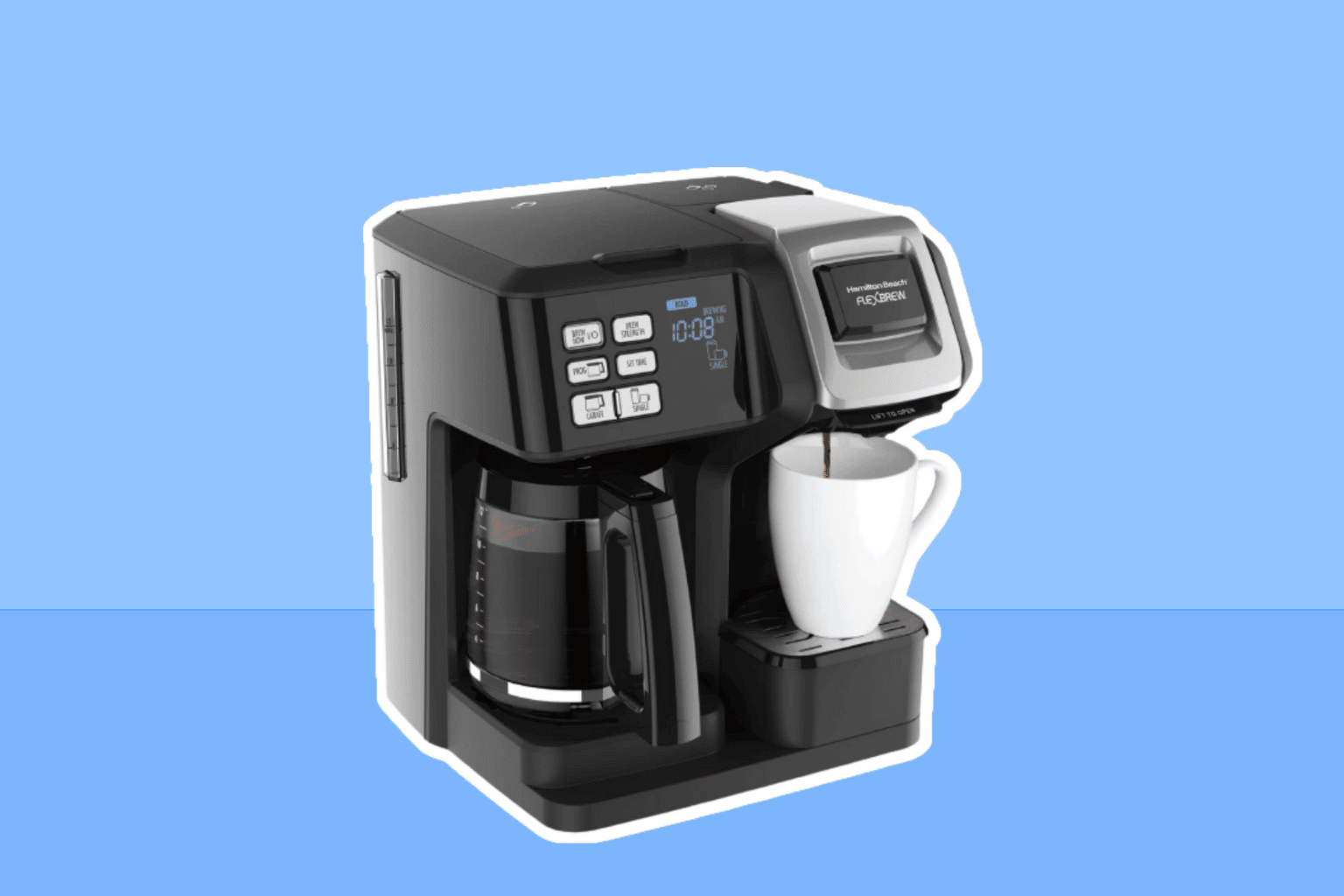 Coffe Makerly is user-supported. When you buy through links on our site, we may earn an affiliate commission.
Learn More
Imagine waking up to the tantalizing aroma of freshly brewed coffee, its rich flavors dancing in the air. With the hustle and bustle of everyday life, finding the perfect cup of coffee that matches your taste preferences and lifestyle can be a challenging task. But fret not, as we unveil the ultimate solution with single-serve coffee makers.
In this article, we delve into the world of single-serve coffee makers, exploring their features, benefits, and the top options available in the market.
Why Do You Buy a Single Serve Coffee Maker?
Single serve coffee maker is a modern version of the traditional drip coffee machine. With this, you get a fresh cup of coffee in just a few minutes.
The first thing that you need to do is to put your favorite coffee pods in the machine. When the water starts to boil, the machine will automatically brew your coffee.
Unless you don't want to use pods, you have the options to choose the K-cups-supported brewers. They are also the most popular single-serve coffee makers. The only difference is that you need to fill your K-cup with your favorite coffee.
How to Choose a Single-Serve Coffee Machine?
There are a few important things that you should consider when checking a single-serve coffee maker.
Amount of Coffee
If you only need one or two cups, then a small machine will suffice. But if you drink several cups of coffee throughout the day, you'll want to choose a machine that has a larger water reservoir.
Type of Coffee
Think about the type of coffee that you like to drink. If you prefer specialty coffees with unique flavor profiles, then you'll want to find a machine that offers pod-based brewing. This way, you can try different types of coffee without having to grind your own beans.
Coffee Quality
These days, many coffee lovers prefer single-serve brewers to traditional drip machines. The reason for this is that pod-based coffee makers offer a more consistent flavor profile.
When making your selection for a single-serve coffee machine, take these key factors into consideration.
How a single-serve coffee machine's performance is measured?
Multiple factors are responsible for the coffee machine's performance. Simply at the baseline, the machine has to maintain optimal functionality throughout the time.
| | |
| --- | --- |
| Coffee capacity | The number of cups of coffee that can be brewed at one time. |
| Amount of water | This can be adjusted by the user, so as to meet the needs of different coffee cups. |
| Brewing time | The faster the better. |
| Water temperature | Water temperature should reach about 85 ℃. |
| Design | It should be compact, exquisite, and beautiful. |
| User-friendly | Easy to operate, convenient, and safe to use. |
| The flavor of Coffee | The coffee machine has to deliver coffee with a perfect aroma and taste within a time span of 5-7 minutes. |
| Brewing Efficiency | It is defined as the proportion of coffee extracted during brewing. |
| Noise Level | The coffee maker needs to be less noisy during operation. |
| Cleaning Ease | The machine should have an easy cleaning process. |
Best Single Serve Coffee Makers
Specifications
Dimensions: 9.8″x 13.3″x 13″
Material: Plastic
Capacity: 1419.53 Milliliters
Filter Type: Reusable
Among programmable single-serve coffee makers, Keurig single-serve coffee maker is the best one. Keurig K55 model comes up with 4K-Cup pods.
The great options, you can brew multiple pod sizes. It has an easily removable water reservoir which allows you to brew more than 6 cups at a time.
In the morning, you can enjoy the real taste of coffee. It has a cool feature for saving energy; it's an automatic shutdown option. So after making coffee, you don't need to worry about the machine being off. 
WHY WE LOVE IT
Brews with most popular 4 K-cup pods sizes
Fast coffee maker machine
Comes up with a removable water tank
More than 6 cups can brew at a time
Classic and stylish designed
2 water filters for getting the fresh taste
Having an automatic off function (Idle for two hours)
It has a descaling process for cleaning the brewer
Specifications
Dimensions: 12.2 x 11.4 x 13.7
Material: Plastic
Capacity: 3.8 Pounds
Filter Type: Reusable
Hamilton Beach single serve coffee maker comes up with unique designed. You can brew in two ways. From single-serve coffee to a full 12 cups of coffee can be simply possible to make with this brewer.
The brewer allows you to know how much water is in the water storage. You can easily fill water in a water tank. Furthermore, you can enjoy the different taste of flavors regular or bold. 
Most coffee lovers want to enjoy coffee in the morning and want it ready when they wake up. This programmable coffee maker has a 24 hours timer function which allows scheduling time for coffee brewing. Another great option is to auto-shutdown the brewers by keeping them warm it for 2 hours.
WHY WE LOVE IT
Make coffee in two ways
Single serve to 12 cups carafe side
Programmable coffee maker
24 schedulable timer option
Auto pause and serve functionality
Available separate water storage
Automatic shutdown options
Easy to clean
Enjoy coffee with a different taste
TAKE NOTE
Doesn't allow to set program for single cup of coffee
Specifications
Dimensions: 12.2 x 11.02 x 16.34
Material: Plastic
Capacity: 1.4 Pounds
Filter Type: Reusable
Ninja Single-Serve coffee maker comes with new technology. It can make you surprised while you come to know about its built system.
You can prepare delicious hot and cold iced coffee. As a consequence, you can enjoy delicious coffee at home. It's completely Pod-free, which means you can use the coffee of any brand.
You can make your favorite flavor of coffee with different tastes. Ninja coffee bar has a unique Auto-iQ one touch-based intelligence technology. That's why you can't find a lot of features with a great price in other coffee makers.
WHY WE LOVE IT
2 ways brewing system
Programmable coffee brewers
Capable to make hot or cold coffee
Specially built-in frother
Single serve coffee maker
Carafe can brew 4 different sizes
Balanced and intense tasty flavor
Pod-free coffee maker
Advanced auto-iQ one-touch technology
TAKE NOTE
Carafe remains warm for about one hour
Specifications
Dimensions: 9.33″D x 11.03″W x 12.13″H
Material: Plastic
Capacity: 0.35 Liters
Filter Type: Reusable
The Cuisinart single-serve coffee brewer has some excellent and unique features. It's capable to brew 4-12 oz, total of 5 sizes. This programmable coffee maker allows you to set a schedule for about 24 hours.
In addition, it has a water tank which is easier to clean. Make a cup of coffee, cocoa, soup, and tea and enjoy your morning.
While coffee making is done, don't worry about its shut-off. This brewer has auto-off functionality. With all of these, it's really worth buying. 
WHY WE LOVE IT
Programmable coffee brewer
Auto on-off features include
Temperature control option available
5 different brewer sizes
It has a removable 72 oz water reservoir
Including the charcoal water filter
3 years warranty
Specifications
Dimensions: 9″D x 12.2″W x 12.3″H
Material: Plastic
Capacity: 236.59 Milliliters
Filter Type: Reusable
Nespresso vertuo evoluo coffee maker is designed with modern technology. You can brew both coffee and espresso.
In addition, you can also enjoy iced coffee drinks. It's extremely designed with Nespresso Vertuo capsules.
Simply put the capsule and get completely ready for fresh and tasty coffee or espresso. The machine has large water storage which is capable to use 17 capsules.
With this smart brewer, you don't have to wait a long time. It only takes 15 seconds to ready the coffee. Don't worry about the power-saving system. It automatically shut down after 9 minutes of inactivity.
WHY WE LOVE IT
Automatically programmable coffee maker
It can brew coffee and espresso
Single serve coffee maker with different cups sizes
Enjoy iced coffee drinks
Designed with Nespresso vertuo capsules
Auto shutoff function after 9 minutes inactivity
It has a one-touch button for ready coffee
Available large water container
Fast coffee maker (Within 15 seconds)
TAKE NOTE
Only use the Vertuoline capsules
Specifications
Dimensions: 10.43 x 13.63 x 13.45
Material: Plastic
Capacity: 5 Pounds
Filter Type: Reusable
Among Keurig Coffee Makers, K575 model is designed with 2.0 brewing technology. It gives you to brew from single-serve cups to 4 cups carafes that depend on your needs. This super technology helps you to enjoy hot and delicious coffee in minutes.
It has a big 80 oz water tank, that is capable to make at least 10 cups of coffee at a time. You can enjoy morning coffee after waking up.
This coffee brewer has a temperature control function and it's totally programmable. In addition, it has auto-on-off options that are useful for energy saving.
Every coffee maker needs to be clean. This machine has a unique feature which is a maintenance alerts program. It lets you know when it needs to clean. After all, this is one of the best coffee makers of Keurig.
WHY WE LOVE IT
Built-in 2.0 technology
User-friendly and easy to use
Large 80 oz water reservoir
Brewing from 5 pod sizes
Enjoy hot coffee anytime
Programmable coffee maker
Auto on-off functionality
Control temperature option
2 water filters include
TAKE NOTE
Limitation to use K-cup Pods
Specifications
Dimensions: 6.5″D x 10.2″W x 13.35″H
Material: Plastic
Capacity: 10 Ounces, 14 Ounces
Filter Type: Reusable
Hamilton beach 49974 single serve coffee maker comes up with surprising features. You can use K-cup pod or own ground for getting ready coffee. It has great flexibility. You can switch between k-cups to ground coffee easily.
The water tank's window lets you know how much water is in the reservoir. You get a hot instant coffee only in 1 minute's time.
That's why you don't need to wait long. With a budget-friendly single-serve coffee maker, it's the best one.
WHY WE LOVE IT
Flexible for making coffee using K-cups or coffee ground
Perfect for single serve coffee
Convenient to clean
Brewing with regular or bold
K-cups brewing capacity 10 oz
Compatible brewing 14 oz ground coffee
Automatic shutdown
Easy functionality
It has a grounds basket
TAKE NOTE
Doesn't brew in both sides simultaneously
Wrapping Up
Last, of all, there is the biggest advantage of picking up a single coffee maker. And it's about saving time, getting ready coffee with less effort, and most importantly budgeting. If you are a big fan of coffee and don't need multiple cups; you must check out the above coffee makers.